About Us
Revolve Residential is a residential development company focused on infill development in Charlotte NC. Revolve creates communities with a distinct identity which creates an authentic sense of place designed to appeal to a target market. We strive to breathe life back into communities by developing homes that inspire people with the energy and artistry that was put into each detail of their home.
core values are the starting point for all we do.
CANDOR
We mean what we say and we say what we mean. We're forthright.
EQUALITY
We treat every customer, partner and vendor with love and respect.
COURAGE
Every challenge is an opportunity to be courageous.
RELIABLE
We do what we say and we say what we do.
GENEROSITY
We are generous with kindness, energy, attention, and charity. We seek out opportunities to provide a hand-up whenever possible.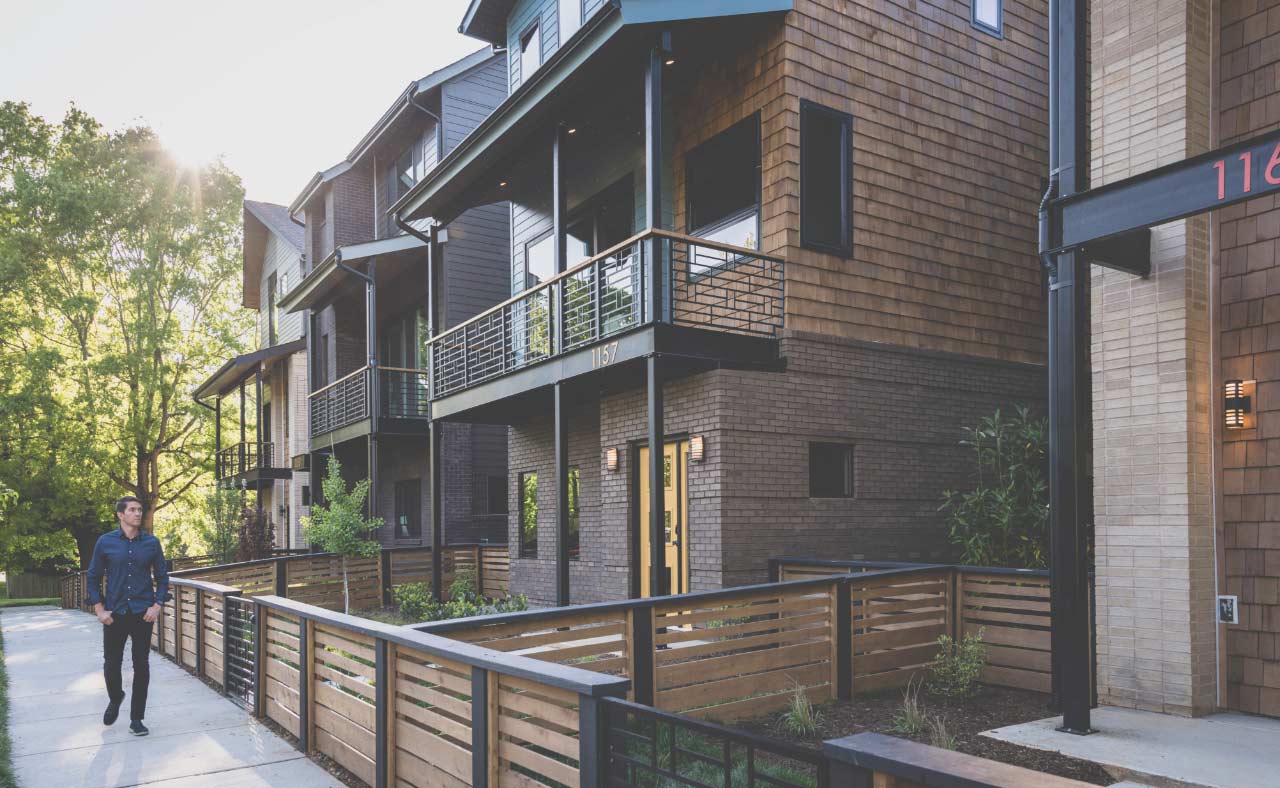 TIM MCCOLLUM – PRINCIPAL
As a young real estate agent, Tim began his career selling real estate in Uptown Charlotte where he cut his teeth in residential real estate for 9 years. In 2010, Tim completed his Masters degree in Business Administration from Wake Forest University in their Executive Program while working as a broker. The primary focus of the program was to build more strategic business and critical thinking skills, which he planned on applying to his real estate career and eventually his development company. He looks to bring his experience and knowledge to each of Revolve's projects so that they fall into the "Best" category.
Tim is an avid reader and a student of his profession. He was raised to be a life-long learner and is dedicated on the growth that every experience provides. He is determined to make the city a better place by focusing on the opportunity that exists in every challenge–which requires creative problem solving and a positive mindset.
Outside the office you may see Tim riding his bike around for leisure or for work–appreciating the perspective of a city that you get on a bike. He has his Cat-1 bike racing license, private pilot's license, scuba diver, and is a fitness enthusiast where his competitive drive took him to the Hyrox World Championship in 2022. He has led Revolve to receive numerous awards and was recognized by the Charlotte Business Journal as one of the 40 under Forty in 2022. Of all the things he's done, he's proudest of being husband to Julianne McCollum, the founder of one of the city's top marketing firms Yellow Duck Marketing, and the opportunity to be daddy of two young boys.